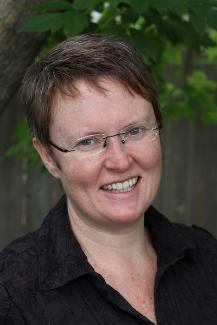 I am an experienced editor and published writer. Before beginning Emma Edits, I was, for many years, a teacher and doctoral candidate in Applied Ethics at the Queensland University of Technology, Brisbane, Australia.
I am a member of the Editors' Association of Canada.
previous editing projects
PhD theses
scholarly book manuscripts
scholarly journal articles
grant applications
conference papers and proceedings
websites
blogs
advertising copy
closed captioning
publications
Milligan, Eleanor and Emma Woodley, eds. 2010. Confessions: Confounding Narrative and Ethics. Newcastle upon Tyne, UK: Cambridge Scholars Publishing.
Milligan, Eleanor and Emma Woodley. 2009. "Creative Expressive Encounters in Health Ethics Education: Teaching Ethics as a Relational Engagement." Teaching and Learning in Medicine 21:131-139.
Sunderland, Naomi and Emma Woodley. 2003. "Women's Work? Exploring the Gender of Community Engagement, Research and Service in Universities." Engaged Perspectives. Australian Consortium on Higher Education, Community Engagement and Social Responsibility, Community Service and Research Centre, University of Queensland, Ipswich.
Hanna, Barbara, Emma Woodley, Laurie Buys, and Jenny Summerville, eds. 2002. Social Change in the 21st Century: Conference Proceedings, Centre for Social Change Research, Queensland University of Technology, Brisbane.